Live Well Kingston está fomentando una comunidad activa y saludable. En reuniendo asociados y residentes, estamos facilitando cambios en la política, el medio ambiente, y en sistemas. Nos amigos en la comunidad hispana son una parte importante en esto. Si quieres investigar sobre nuestra organización, tengamos cinco subcomités que están abierto al público y reúnen con regularidad:
En este entrada del blog, vamos a nombrar un número de organizaciones y recursos en la comunidad que pueden ayudar a hispano-parlantes y personas hispanas con cuestiones que se tratan de salud y bienestar.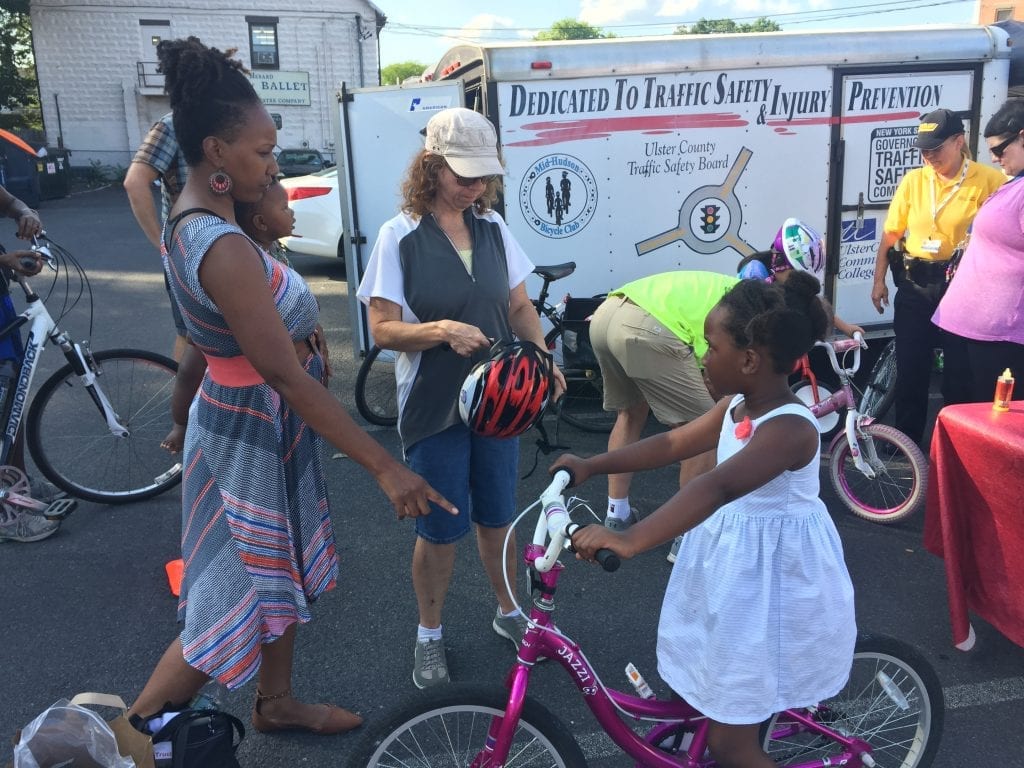 Domingo 31 de marzo, 2019, 10 a.m. – 4 p.m.
Everette Hodge Community Center
21 Franklin St, Kingston NY 12401
Almuerzo Gratuito
Cuidado Gratuito de Niños (haga su reserva cuando confirma su asistencia)
Regalos Divertidos y Rifas
Los Talleres Incluyen: Introducción a la bicicleta (en español), Cómo comprar una bicicleta, Mantenimiento de su bicicleta, Ciclismo con niños pequeños, y Relatos ejemplares de mujeres ciclistas
Haga su Reserva
Manténgase al día
Llame al (845)340-3990 extensión 347, para preguntas.
Se habla español.
Misión: Creemos que todas las mujeres deben sentirse libres de andar en bicicleta en cualquier momento, en cualquier lugar, a solas o acompañadas. El Festival de Kingston de Mujeres Ciclistas facilita este objetivo con un festival de un día centrado en las mujeres principiantes de ciclismo o quienes no se identifican como ciclistas. La misión del festival es derribar las barreras y empoderar a las mujeres a través del compañerismo, y mediante formas y medios para incluir el ciclismo en sus vidas.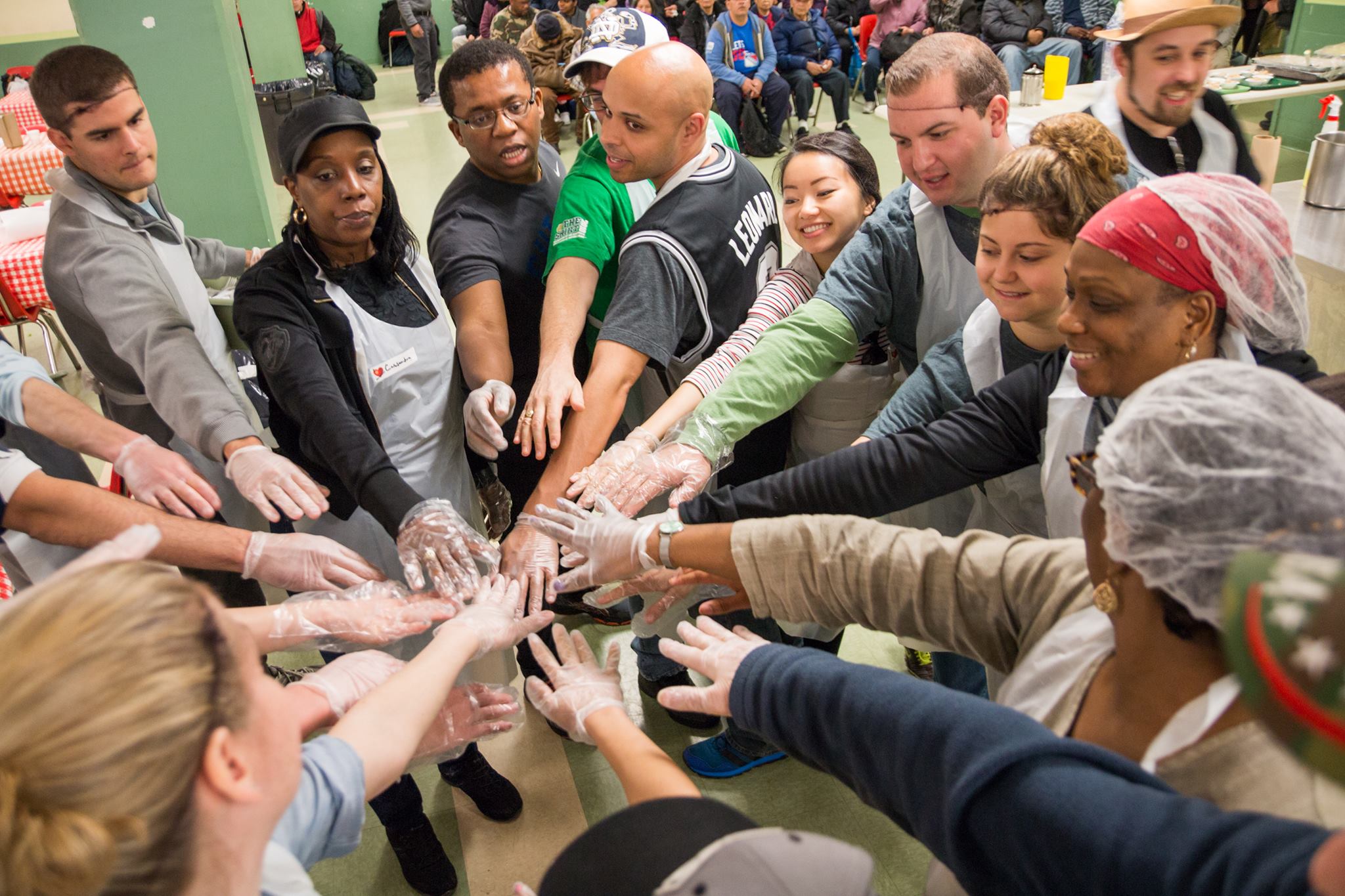 6 Adams Street #3, Kingston NY
845-340-9170
Catholic Charities of Kingston ofrece una variedad de servicios en español, como un banco de alimentos, servicios de prevención y tratamiento del abuso de sustancias, manejo de casos, y asistencia para la vivienda.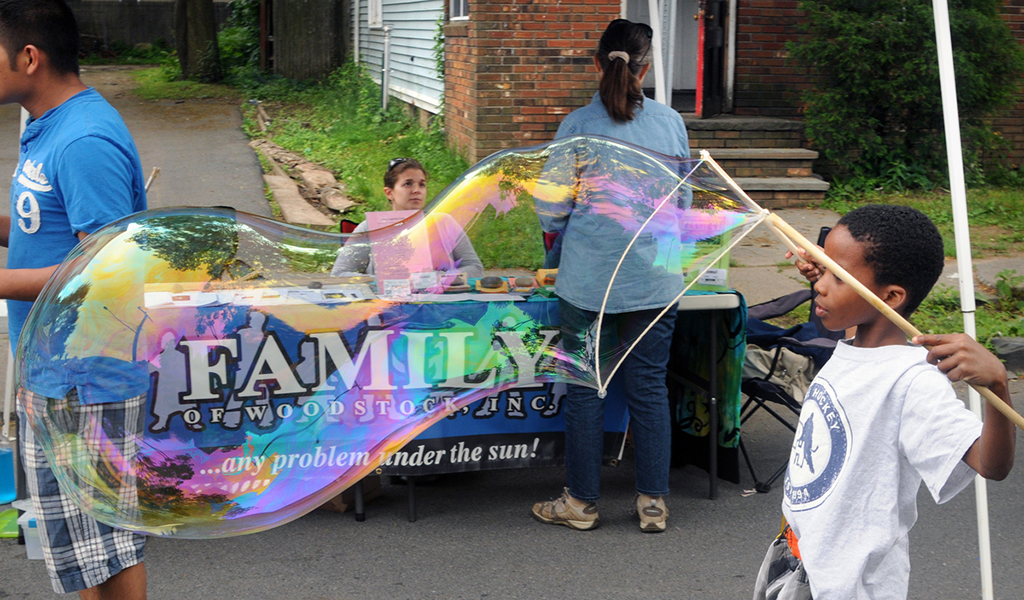 39 John Street, Kingston NY
845-331-7080
Family ofrece un amplio número de servicios sin cita previa en asuntos de albergue para desamparados, apoyo a víctimas de la violencia doméstica, cuidado de niños, programas de jóvenes, y en manejo de casos para adultos.
Muchos de sus servicios están ofrecido por gerentes de casos que hablan español.
845-338-2500
HealthAlliance operan dos campus hospitalarios en Kingston, uno en la Avenida de Mary, y otro en Broadway. Tienen un coordinador de programas de asistencia del idioma. Ofrecen acceso 24 horas al día los 7 días de la semana, y más de 200 interpretadores de lengua accesible por teléfono.
15 Railroad Ave Suite 102, Kingston NY
845-877-5263
El Kingston Land Trust trabaja con cuestiones de dirigiendo y en creando espacios públicos al aire libre en Kingston, incluyendo iniciativas como vía verdes y parques públicos. A menudo promoven "Comida y Tierra" eventos en diferente restaurantes en Kingston para reunir hablantes nativos con los que están aprendiendo para hablar de los asuntos afectando la ciudad.
La Voz es un programa de radio que puedes oír por la red o en 1490 AM entre la semana de la 10 de la mañana al mediodía. El programa está presentado por periodista Mariel Fiori. Mariel también es la cofundadora de la revista La Voz. Frecuentemente tiene huéspedes quien hablan de temas sobre la salud y bienestar.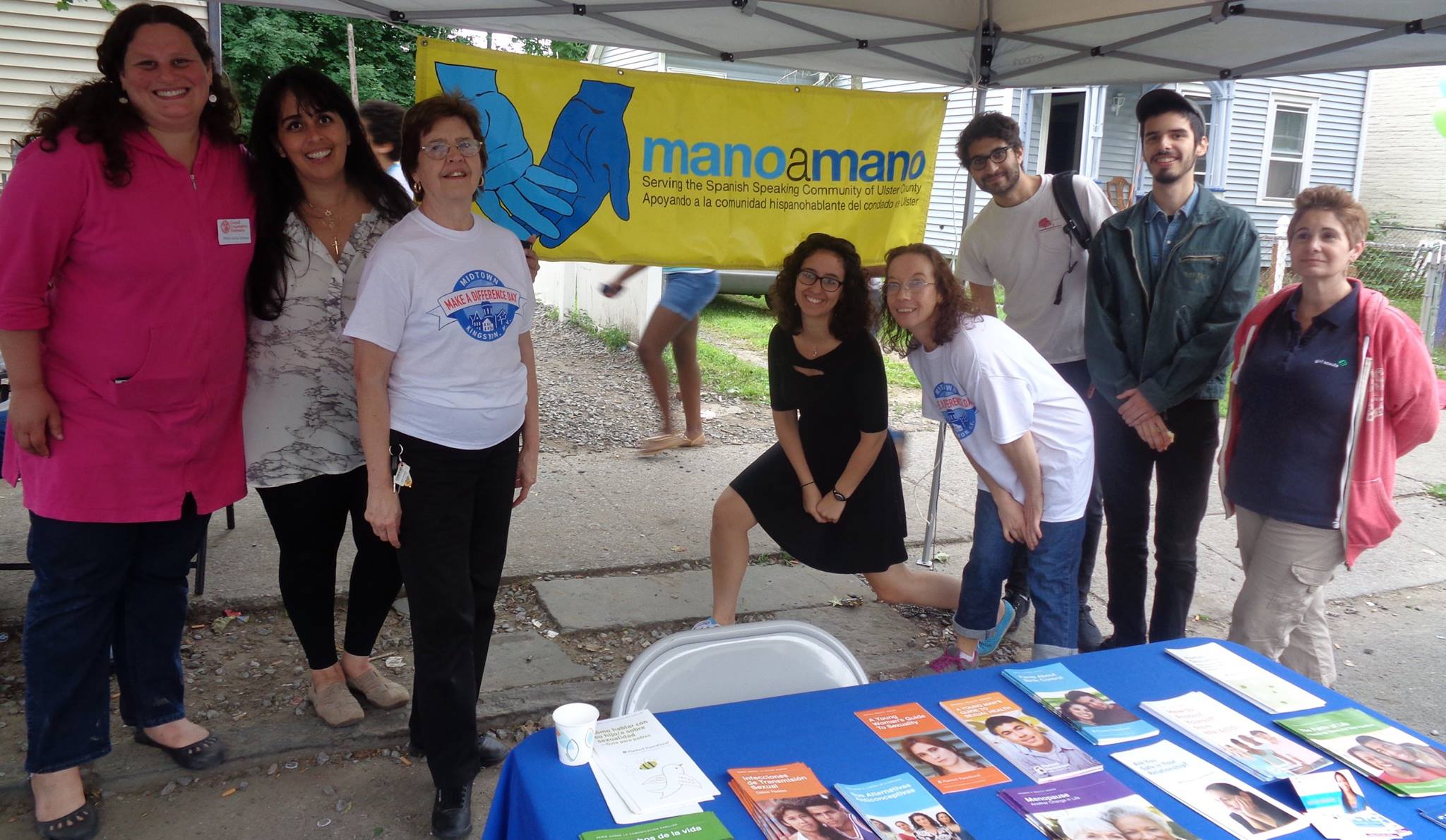 Mano a Mano Ulster comparte muchas oportunidades para la comunidad Hispana en su página de Facebook.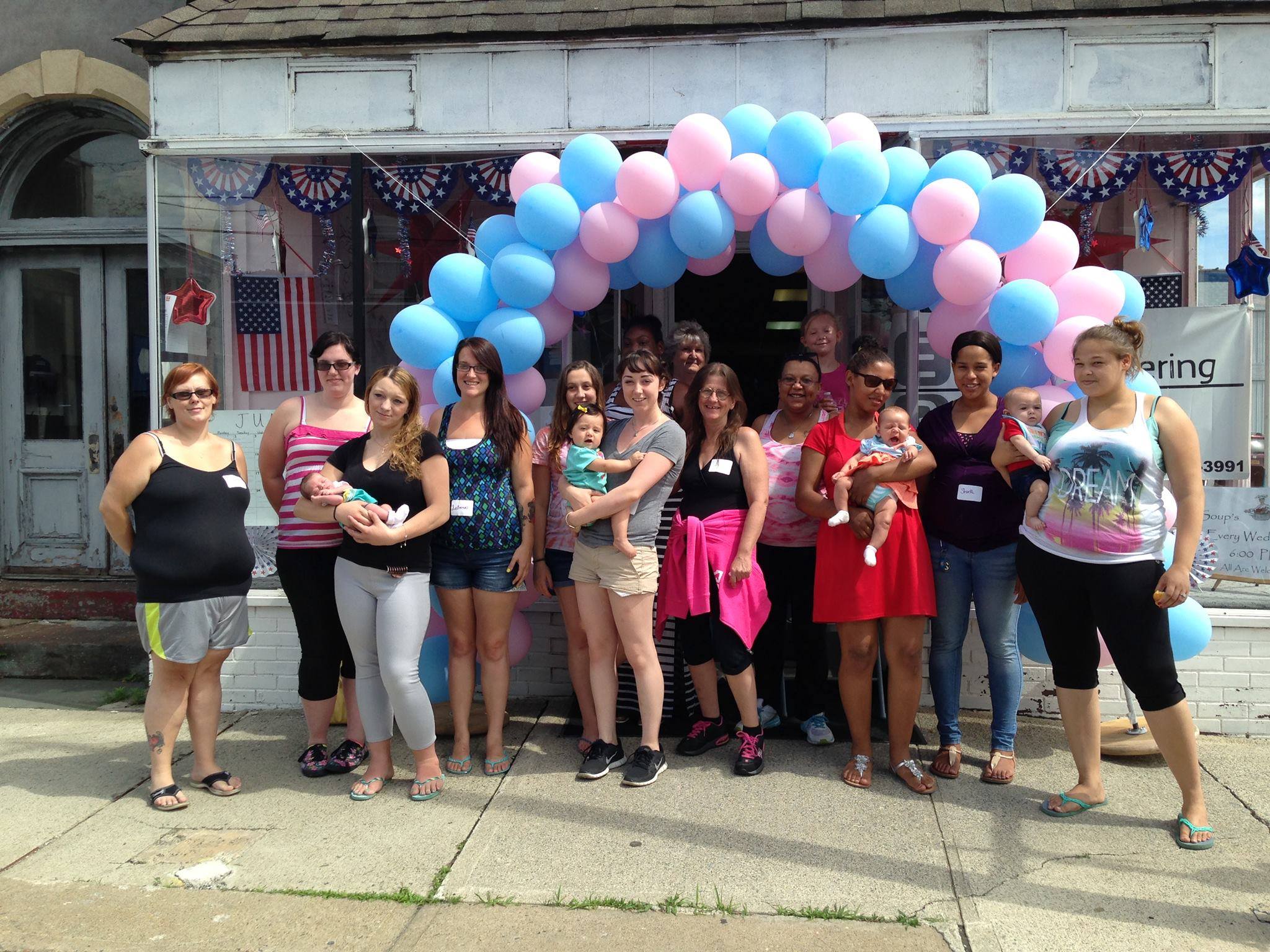 845-561-3575
MiSN es un programa de promoción de salud, que "ayuda a residentes de Nueva York entender su seguro médico y en accesar los servicios de salud que necesitan." Ellos ofrecen ayuda en ingles y español.
1-855-355-5777
Navegando el mercado de seguros médicos puede ser un enorme reto, pero el mercado de NY State of Health tiene muchos recursos en español para ayudarte en inscribir en un seguro médico.
21 Grand Street, Kingston NY
845-562-7800
"Planned Parenthood es unos de los líderes de la nación en ofreciendo servicios de salud asequibles y de alta calidad, y es el mayor proveedor de educación sexual. Con o sin seguro médico, siempre puedes venir a nosotros para tu cuidado médico." Servicios en español disponibles.
Qué nos hace falta? Pueden mandarnos un mensaje por correo electrónico para agregar más recursos hispanohablantes que se tratan de la salud y bienestar en Kingston!