Kingston has a rich culture for basketball; not just as a competitive youth sport, but as an affordable, accessible way for people of all ages to exercise and socialize.
According to Facebook data, about 25% of the people who live in Kingston have expressed interest in basketball, with an even split between men and women.
Between the city's many public parks, recreation programs, school gyms, community centers and places of worship, there's no shortage of indoor and outdoor places to play. We talked to five people who play an active role in shaping the culture of basketball in our city.
Want to collaborate with other people in Kingston who are interested in recreation? Check out our Play Well sub-committee and come to a meeting!
1. Tay Fisher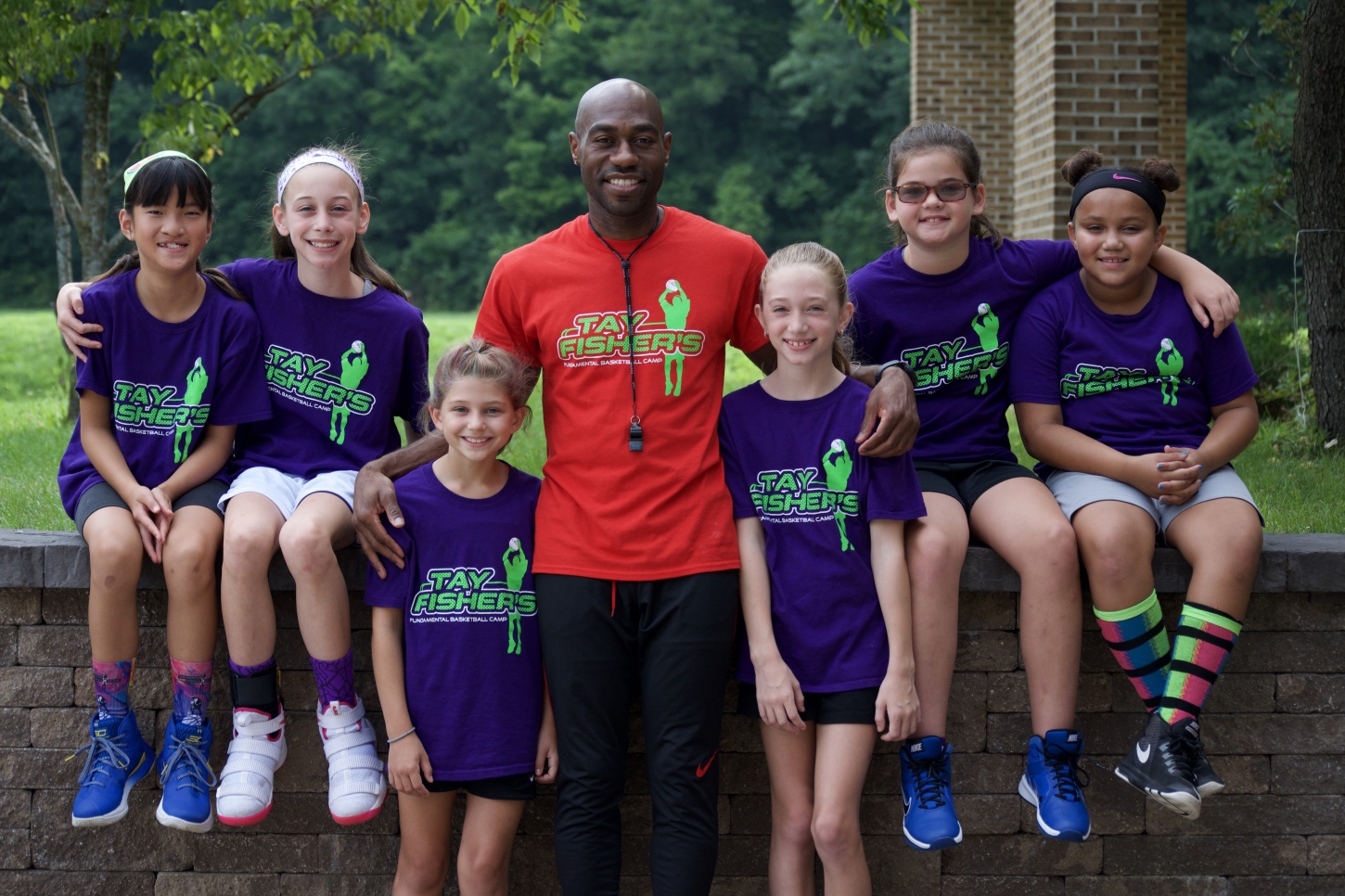 Tay Fisher was part of Kingston High School's class of 2004. He holds the all-time leading scoring record for the high school and Section 9, with a record of 2,119 points. He also was a two-time Daily Freeman Basketball Player of the Year and Times Herald-Record Player of the year. He went on to play for Siena College, where he ranked second in school history with 229 made three pointers and helped lead the team to an upset over No. 4-seeded Vanderbilt in the NCAA Division I tournament. He's gone on to perform with the Harlem Globetrotters as "Firefly," and founded the Tay Fisher Basketball Academy which offers camps, clinics, one-on-one training and many more events in the community
Background
I was born and raised in Kingston. I grew up playing at the Boys and Girls Club, every single day. I got my love of basketball from my father… he was a diehard Knicks fan and watched basketball all the time. Whenever I'd go visit him on the weekend, that was our bond. As a kid, as a boy, you always just pick up a love of something based on your parent or father. It wasn't something that was forced on me, it was just a connection that I had with him.
At about eight years old, I started going to the Boys and Girls Club, and was playing basketball every day. It kept me off the streets and helped me create good friendships. After a while, it was just something that I was pretty good at.
I lived on Van Buren Street, which was really a bad street at the time. The Boys & Girls Club was walking distance for me. I would just call my buddies up, and we'd walk over there together right after school from 2:30 from five, go home for dinner for one hour, then go back from six to nine. The club played such a huge role in my life. It kept me off the streets… I had friends, and the streets just took them away. The club didn't allow it happen to me. I had great mentors there who saw potential in me. I was one of the lucky ones who accepted the guidance.
Coming home
I had a free clinic [at the Boys and Girls Club] as soon as I came back home. I always go back there when I'm home. I have ties with kids all around the world now, but the need for programs, guidance, love and family is all around the world. What I learned at the club allows me to do what I do now on a daily basis on and off the court.
Learning basketball
When I have my camps and clinics throughout the year, not all of the kids are great basketball players. Not all of them have even played before, but basketball is a sport that is more than just technique. You have to love the game, so I'm constantly teaching kids how to love the game. Even if you don't want to play, you can learn about it, and it teaches you sportsmanship, teamwork, how to be a leader and communication skills. How you approach the sport is how you approach life. If you quit a sport that you love, then chances are you're going to quit in other things as well. If you happen to fall away from it and don't want to do it, that's different.
For me, I couldn't apply my love of basketball to loving school. It wasn't until I got to Siena that I understood that they go hand in hand.
Basketball as a form of exercise
The whole sport of basketball is about being healthy, which something that we should all be doing. Being healthy is a part of life, just like drinking water is a part of life.
With basketball, what makes it so hard is that it's a total body fitness. It includes jumping, every part of your body, using your legs, diving on the floor, you don't have equipment on. Some people don't think it's a physical sport, but it's very physical. The players that are physical, who are not scared to dive on the floor or fall, end up being the great players. I love that it takes your full body to be able to do it. It keeps you in shape, and it takes a lot of concentration as well.
Favorite places to play
The Boys and Girls Club is great and the Y is always available. There are things that have been going on for many years that are still good today. I will always have camps and clinics for kids to be a part of. I will also have community events that included the parents. I am surprised with how much I can do in the three months that I am home, but it is all preparation for what I want to do post-basketball career.
2. Heather Swart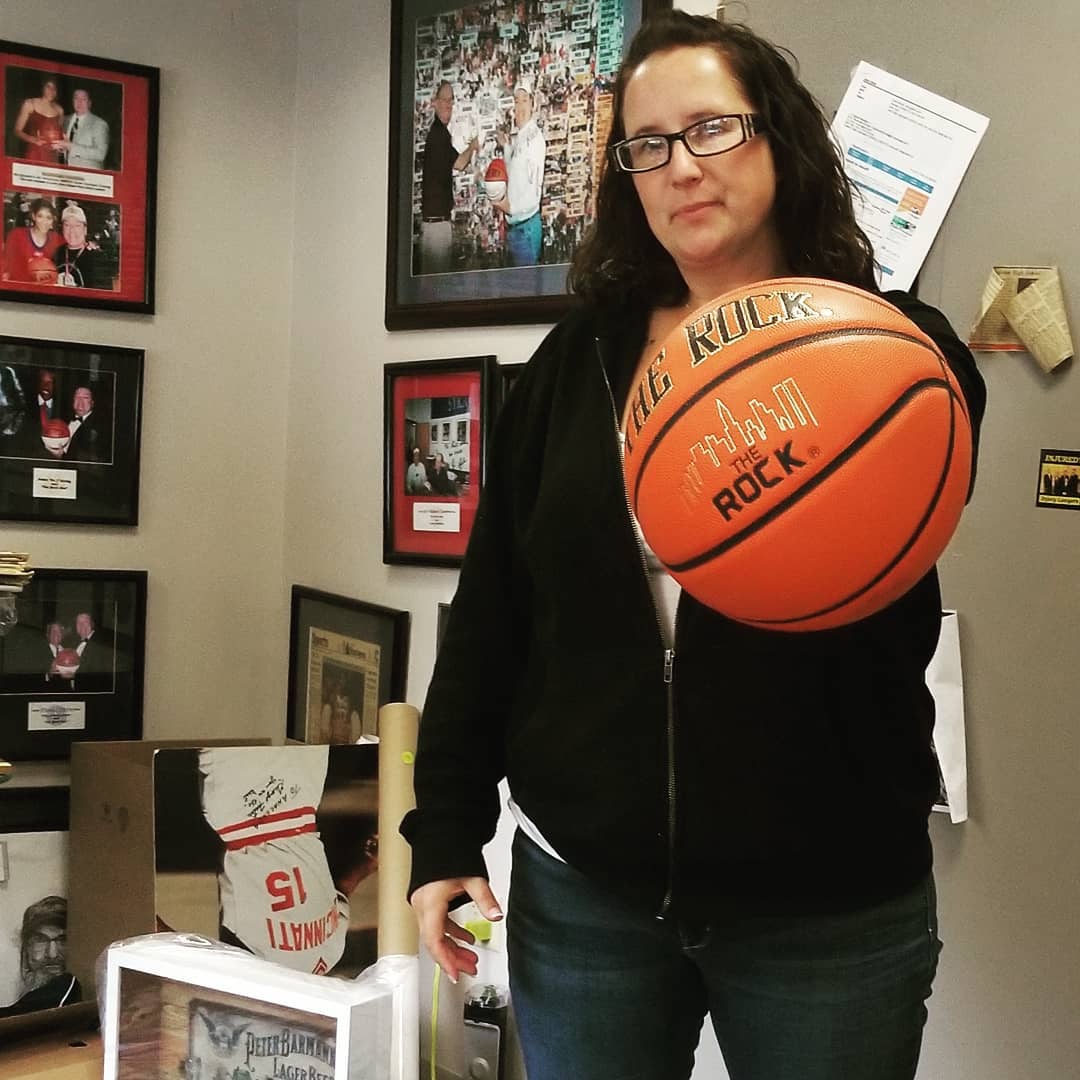 Heather is the Executive Assistant for Smush Parker Elite, the National Director of Basketball Operations for the Mixed-Gender Basketball Association and a USA Basketball-certified Youth Development Coach. She also helped organize a basketball tournament in the memory of Adam "Jeff" McQueen in 2015.
Getting started
I met Smush Parker when he was playing for the Albany Patroons, and I started helping him with Smush Parker Elite.
He was trying to transition out of playing, and looking at different things he could do. He developed Smush Parker Elite, which puts on clinics and tournaments. In about August of 2018, we launched Smush Inspire, which are free youth basketball clinics, which we've held in LA, Mississippi, Texas, we have some other ones elsewhere in the country.
Hooking up with the Boys & Girls Club
Smush has a working relationship with Rock Basketball in Kingston. John (the owner of Rock Basketball) would bring him around, and the Boys and Girls Club is near and dear to us. Smush got to meet some of the kids and ran a pop up clinic, was interested in the youth there. From the moment he met those kids, he said he had to have a clinic there.
The free clinics are open to any and everybody. Sometimes there are kids with a solid skillset, and others have no experience at all. Kids can take the opportunity to meet Smush, he's there for pictures and autographs and wants to engage every kid.
About the clinics
These clinics are very simple and basic. He breaks things down by different stations. It's open for everyone as an introduction. Other stations may be a little more advanced.
Our trainers get them started, get them warmed up. They jump on the court with the kids. He'll go in and explain the importance of why they're doing the drills, trying to teach them with the end result is. He does a wonderful motivational speech at the end with the kids, and does a question and answer. After that, they all want pictures with him in front of his logo and banner. They kind of lead that next section of the clinic. He doesn't want any kid to leave empty handed. They all get a jersey.
He doesn't want the kids sitting around, he wants them moving around and engaged. One of the big things he talks about is having dedication to a sport.
3. John Stote, Matt Stote, The Rock Basketball/Anaconda Sports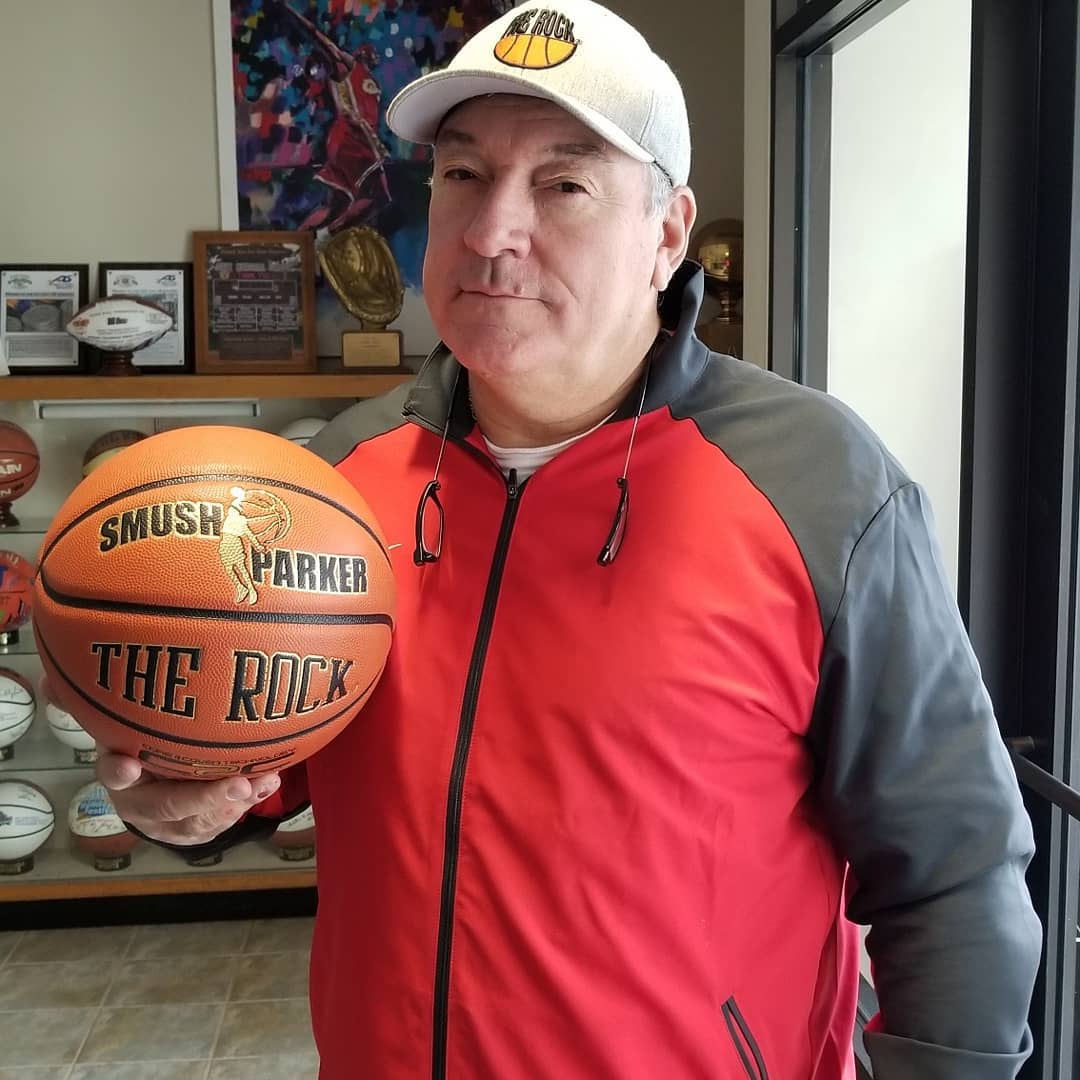 Founded in 1902 as Kaye Sports, Anaconda Sports is located in Lake Katrine and is the producer of the popular Rock basketball, and has sold sporting goods in a variety of retail settings and wholesale. Their president is John Stote.
Background
John: I invented The Rock around 1982. I've been based in Kingston the whole time; I went to John A. Coleman High School. At the time, the #1 place for basketball was at Rucker Park in Harlem. I'd take the bus down by myself, and play in the games at the very end. I saw all of the streetball legends, and I could hear people saying "Give me the rock, I want the rock," talking about getting the ball.
I sold other brands of balls, but I knew that it would be a cool name. I went and got The Rock trademarked, and worked on it until it was the best ball in the world.
Matt: I was born and raised here. I played basketball growing up, and went on to play ball at Le Moyne College up in Syracuse. I moved back up to Kingston about a year ago, helping out at the Boys & Girls Club. I do some volunteer coaching there.
Connecting with Smush Parker
John: I knew Smush since before he went to college. I saw what a big heart the guy had. We helped bring him up to do a clinic in Kingston, and all the kids loved him. Everything revolves around basketball and charity.
Basketball as a form of exercise: 
Matt: I grew up playing, and I've found it to be the best form of exercise.
I don't like to run on the treadmill or go to the track, but basketball is a fun way to stay in shape, whether playing with your friends or shooting around. You have to be active, you have to move around, you have to use your core muscles and legs as well. I think it's a great way to stay in shape instead of things that can be kind of boring, or not as beneficial as full-body exercise.
If you haven't played in a while, I recommend doing some air squats (without weight) or jumping rope to try and build up your footwork again. Once you're playing, the best thing to do is to move around as much as possible.
Favorite Places to Play in Kingston
John: Block Park, oh my god. I'd go there, we'd play up at Dietz Stadium, and the Andy Murphy Community Center. I eventually helped put up the baskets in Block Park around 2000. It's a friendly group in Kingston. There are many families noted for basketball locally; for example, the Timbroucks. I don't know how many generations of basketball they've had.
Matt: Dietz Stadium is always a popular place for people to play. There's Block Park downtown, usually there's pickup games there. It's a fun way to interact with people and get outside during the summer. Usually there's a range of people that play in the games, from high schoolers to people in their 50s out there.
I think it helps people from all different backgrounds get to know each other, learn more about each other, make friends. It's the easiest sport to play on your own, there are tons of courts in Kingston, and kids can grow up playing at the Y and the Boys & Girls Club. You only need a ball and a hoop to have a good time.
4. Dan Whalen, Boys & Girls Club of Kingston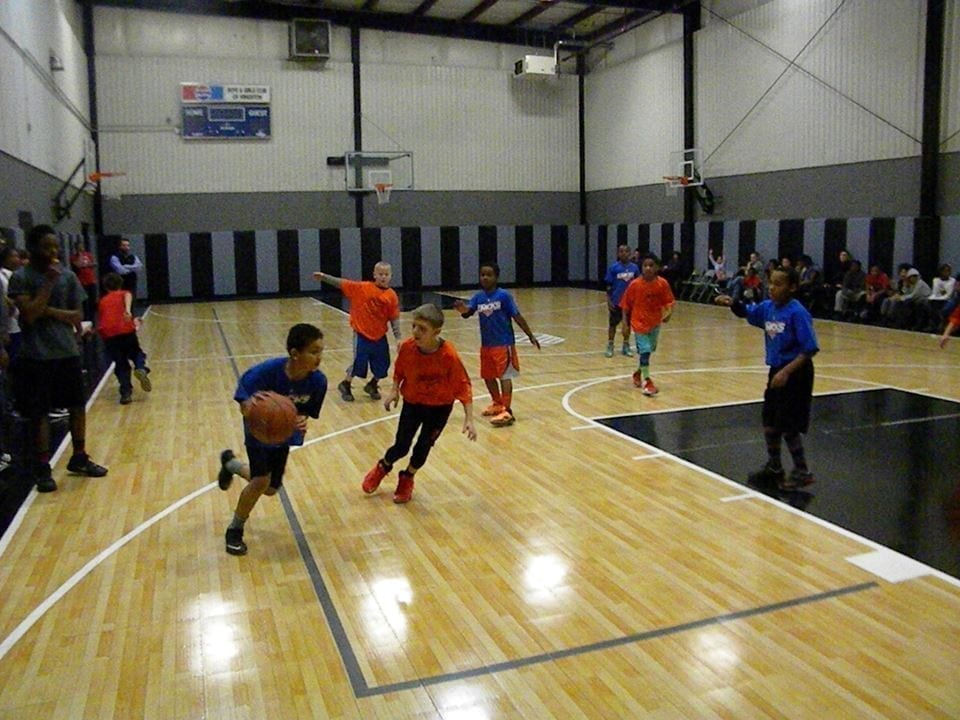 About the Boys & Girls Club:
This location was opened in 1946. We have a dance room, we also have a bike shop, different character and leadership clubs, game rooms, basketball; we offer a variety of activities where kids find what they're interested in. Basketball, along with all of the activities we run, provides a safe and healthy place for kids to grow. It provides exercise, but also social development. It's a place where kids can find other people who they can bond with over common interests.
We have about 650-700 registered kids throughout our whole organization. They pay $10 a year to be a club member. Most of our funding comes from community support.
We're open from from 2 to 8:30 p.m., and the kids come in different waves. The club is always busy.
Local collaborations:
In addition to the Smush Parker event coming up, we've had some very successful collaborations with Tay Fisher, John Stote/The Rock, the Everett Hodge Center, the City of Kingston, and the Rondout Neighborhood Center.
Kingston has a rich basketball culture. There are tons of opportunities for people to play, at the neighborhood centers, the Y, here, and there's a great collection of courts that stay very active, like Metro Park, Bailey, Block Park and Dietz Stadium.
Final thoughts:
We really take the time to ensure that kids have a safe, healthy place, on all angles: cognitively, socially and physically. We're providing building blocks for these kids to have a healthy lifestyle.
5. Rachel Coffey
After Tay Fisher starred at Siena College, Rachel Coffey was the next Kingston basketball player to put the city on the map. She graduated Kingston High School in 2010 after winning five Section 9 Class AA championships, taking the team to the state final four three times, and racking up the most points and assists in the school's history. She went on to play four years at Syracuse University. 
Background:
I started really young. I was able to dribble, but I couldn't shoot the ball too well. My biggest thing was that I used to play against the guys. When I started scoring and dribbling through the guys, and everyone was congratulating me, and I realized at 8 that I was pretty good.
Read more about Rachel's basketball upbringing in this great story from the Daily Orange.
I went to Syracuse for four years after high school. It was nice, at first it was a little overwhelming. It was a lot to get used to. I had to put a lot of my time into it, and really worked hard to continue to stay there. I went overseas to Romania for a year to play. As a female basketball player you don't make that much money. Now, I work for the state and my degree is in social work. I'm a case manager for youths at a jail.
Playing basketball in Kingston:
I growing up, my #1 place to play was the Rondout Neighborhood Center.  I also loved playing in the Andy Murphy Community Center, I played there every Saturday.  I've played in every park in Kingston including Block Park, the park on the Rondout.
Now I play at the YMCA on Wednesday and Friday mornings with a lot of older guys. I've been selling it, we've been getting more people to come that are out of shape that used to play basketball.
Keeping the scene going:
I think it's gotten better because of Tay Fisher. The best thing we have is him coming back and doing his clinics and camps. They do the Biddy Leagues in Kingston also. Also Jesse Cannon, who used to play for the high school, he does a lot of fundamental workouts with kids around here, he goes to the YMCA.
Using basketball for fitness:
It can hard to get to the gym, and not everyone wants to run on the treadmill. You have to find something that you love doing, or used to love doing, and use it to make your health better. Once you see it's a mixture of young and old at the Y, it kind of sells it that you're going to get a good workout.
The Y is welcoming; no one treats me like I'm a female out there. I'll score all 17 points on them if they let me. It's nice to know that I can compete and I can play like anyone else can play.